Vehicle Make-Model Determination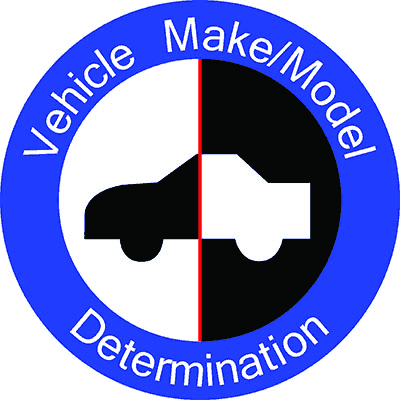 Vehicle Make-Model Determination
Location: <p>DME Forensics 17301 W. Colfax Ave STE 400 Golden, CO 80401</p>
Attempting to determine the make/model of a particular vehicle depicted in images and video is a frequent task for detectives, investigators and forensic personnel. Despite the fact images/video used in these types of exams are often of low quality, with the right workflow, simple techniques and tools, it is possible to significantly reduce the number of possible types of vehicles. In some cases, a vehicle may even be narrowed down to a specific make/model or trim level.
Many times, additional information is needed beyond simply identifying the make/model of a vehicle from recovered video or images. The recovered video/image evidence often has issues such as compression, lighting conditions, camera to vehicle distance and more. Knowing how to deal with these issues, and more importantly, how these issues will affect the overall opinions derived, are critical for vehicle comparisons. Not unlike facial comparisons, this type of exam requires a very specific set of skills and/or different applications of existing skills to ensure the proper conclusions are derived.
This 4-day course is intended to provide the attendee with a solid workflow and techniques to systematically evaluate submitted images/video to help in the determination of the make/model of the question vehicle. While the benefits of image clarification and more advanced comparison techniques will be discussed, no previous experience in these areas is required.
· Anatomy and nomenclature of vehicles.
· Types and classes of vehicles.
· Introduction of class and individualizing characteristics.
· Trim levels and stock vs. aftermarket.
· Using free and commercial resources for known vehicles.
· Image assessment and clarification.
· Introduction to compression and its effect on vehicle make/model determination and comparisons.
· Review of available tools, from free to turnkey systems.
· Specialized video/image analysis techniques specifically for vehicle comparisons.
· Determining certainty measures and error types.
· Development of a consistent and valid workflow.
· Appropriate case documentation and peer review.
· Hands on exercises throughout the course to reinforce teaching points
· Written and practical exam.
Who Should Take This Course?
Anyone who regularly gets asked, "What type of vehicle is this?" as part of their job duties. Detectives, investigators, crime scene analysts and forensic practitioners will benefit from this course.
This is an introduction course and no specific knowledge or skills are necessary.